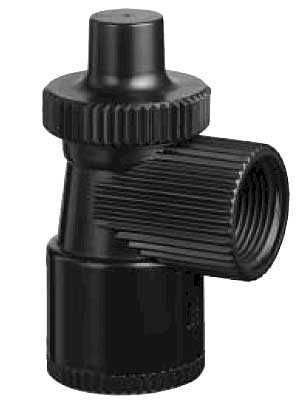 PR7000: HIGH FLOW 1 TO 35 GPM
The PR7000 PRESET PRESSURE REGULATOR is a high flow regulator that has a range of 10 to 35 gpm*. This unique regulator comes in a 90° angle configuration with a 1" FPT on both inlet and outlet.
PR7000 Preset Pressure Regulator
Wide range of flows 1–35 gpm. 10, 15, 20, 25, 30 and 35 psi preset pressures available.
High Strength ABS plastic construction.
Pressure setting is changeable.
90° Angle Configuration.