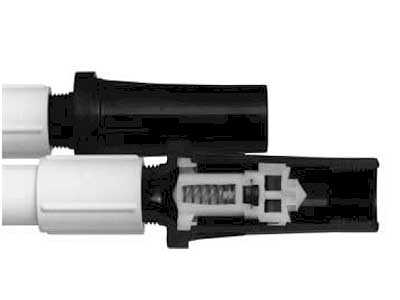 DG6000: MEDIUM FLOW 1/2 TO 15 GPM
The DG6000 Pre-Set Pressure Regulator is ideal for balancing pressures throughout any medium-flow irrigation system. It is also used for controlling the output of sprays and sprinklers on center pivot and lateral move irrigation systems. The DG6000 is presently available with regulated output pressures of approximately 10, 15, 22 and 35 PSI for flow ranges from .5 GPM to 15 GPM under normal conditions.
DG6000 Pre-Set Pressure
Body–Chemical Resistant ABS Plastic.
Spring–Stainless Steel.
Valve–Delrin.
Diaphragm–EPDM Rubber.